Take your career to the next level by joining the Howard Cunningham Houchin & Turner LLP team
The accounting profession is evolving at a rapid pace—and so is our firm. Our clients look to us for progressive solutions to support their businesses and their personal financial health. This means that we invest in the tools, technology and talent necessary to meet the needs of our clients and help them achieve their goals.
The innovation and dedication of Howard Cunningham Houchin & Turner LLP team members sets our practice apart and is a key driver of our success as a truly modern tax and accounting firm. If you are a proactive, forward-thinker who is exceptional in your area of expertise and are looking to advance your career by joining our team, we want to hear from you.
Please review our current career positions below and submit your resume with a cover letter to info@hcht.cpa
Thank you for your interest in joining the Howard Cunningham Houchin & Turner LLP team!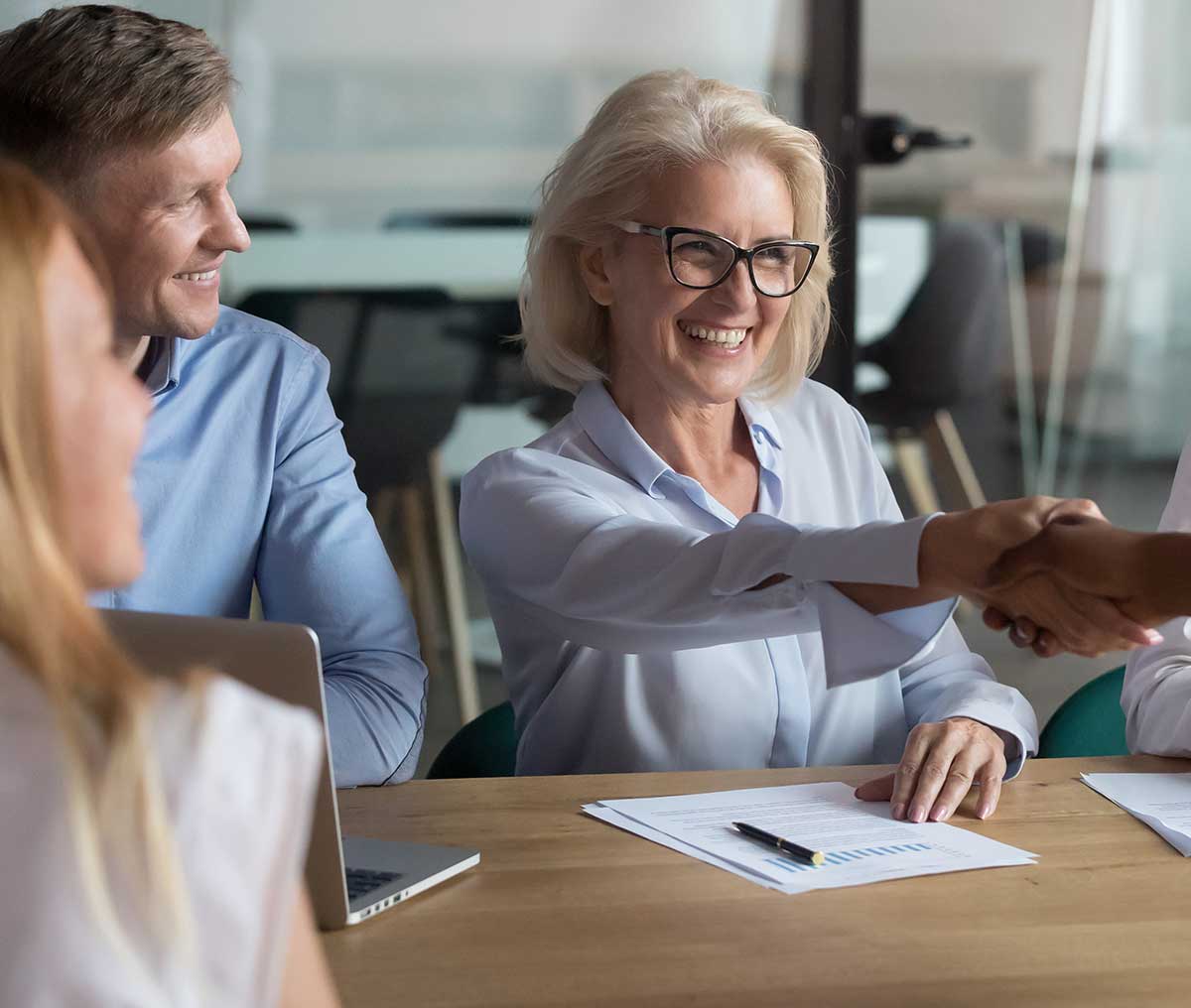 Benefits of working for us
Overview
At Howard, Cunningham, Houchin & Turner, LLP, we're committed to adding value not only for our clients, but also for you as our team member. Since the inception of our firm, a high priority has been placed on attracting and developing the most talented people. We invite you to send us your resume today to info@hcht.cpa. We look forward to hearing from you!
Value in Location
You will find that our offices are conveniently located near 122nd Street and Slide Road in a rapidly growing area of the city.
Value in Firm Size
The size of our firm provides a number of advantages for professionals seeking a career in the Lubbock area. Our client base is large enough to provide you with experience in a variety of industry categories, while the size of our staff is small enough to foster a family atmosphere where you will know that we care about you.
Value in Professional Development
Whether you're an experienced professional or just starting your career, you'll be challenged by the work, other team members, and the clients we serve. You'll constantly be learning, and your ideas will be welcomed in a collaborative atmosphere. We will provide you with the chance to benefit from our in-house continuing education program and to participate in relevant courses outside the office. With experience, training, and good performance, you will have opportunity for advancement and more responsibility within the firm. You will be encouraged to participate in community organizations, both to develop your contact network and to promote our firm in the Lubbock community.
Value in Work/Life Integration
We know and understand the importance of your life outside of work. While we maintain regular office hours, you will be provided with the flexibility necessary to meet personal responsibilities. After the April 15th filing deadline, we even adjust our regular office hours to close at 11:30am every Friday through the end of the year to allow longer weekends for you to enjoy with family and friends. We know that you are a professional and that you will do what it takes to get your work done on time. With our use of the latest technology, we always strive to work smarter. Our extensive use of technology, including our paperless office with remote access, allows us to serve our clients wherever we may be, enhances our productivity, and makes it easier for us to provide quality work and service.
Value of Benefits
Our compensation package, including but not limited to the following, is designed with you in mind:
Competitive salaries, including performance bonuses
§401(k) Profit Sharing Plan, with annual firm contribution on your behalf
Health insurance coverage, including Vision and Dental
Paid Long Term Care coverage
Available AFLAC supplemental insurance
Paid professional and community organization dues
Health club membership
Generous paid time off, including annual reimbursement for unused paid time off